News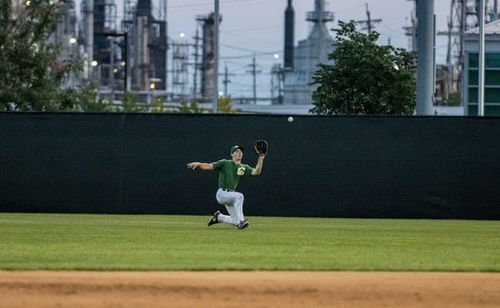 07/23/2022 12:43 AM
-
Whiting, In – July 22, 2022 – Joliet came from behind late and grabbed the lead but were not able to hang on in the ninth inning as their winning streak was snapped.
They lost by a score of 8-7.
The Generals were down early due to three errors in the first inning but were able to climb back into it. However, they gave up three runs in the seventh and two runs in the ninth to give the Oilmen the walk-off victory. It ended with a walk-off walk.
"We didn't deserve to win," Manager Joe Silva said. "Tough day but we got to bounce back tomorrow."
Although the offense was held scoreless through the first four innings they came on late scoring two in the fifth to tie the game. Then after a couple of lead changes, the Generals were down 6-4. Then came the eighth inning and it was another big day for Michael Gould who tied the game on his second triple of the game, this one being a 2 RBI triple. Then Joliet was able to capture the lead on an RBI groundout by Brennan Fisher.
"He [Gould] has got a great mentality about him," Silva said. "He is one of the best players in this league hands down."
Even with the early struggles on defense, starting pitcher Cooper Avery helped keep Joliet in it. He pitched four and two-thirds allowing four hits, three runs, all of which were unearned, along with striking out seven and walking just one.
"We didn't make a few plays for him early but he just settled in," Silva said. "He changed speeds and had command of the zone."
The Generals look to start a new winning streak as they take on the Chicago American Giants on Saturday at the Kroc Center. First pitch is scheduled for noon and the broadcast will be available on Facebook Live.