News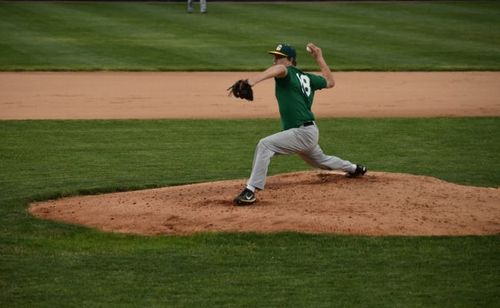 07/26/2022 8:55 PM
-
Chicago Heights, Ill. – July 26, 2022 – The Generals gave up a four-run inning early and were unable to recover from it as they dropped to the Panthers.
They lost by a score of 4-2 in seven innings.
It was one of the quickest games of the year at one hour and 27 minutes today as the innings were speeding by. For Joliet they struggled to score for most of the game and for the Panthers they had a four-run bottom of the fourth inning and that was their only scoring.
"We had one defensive miscue and that was it," Manager Joe Silva said. "Crestwood is a good hitting team and they put balls in play."
Even with the Generals struggling to score today, starting pitcher Aaron Wojciechowski had another strong performance. He allowed just two earned runs in five innings including four strikeouts and zero walks.
"He comes with a good energy and mindset," Silva said. "He is a great team guy and he goes out there and competes."
The Generals look to bounce back on Wednesday as they take on the Chicago American Giants for a doubleheader at Lee Pfund Stadium. First pitch is scheduled for 4 p.m. and the broadcast will be available on Facebook Live.