News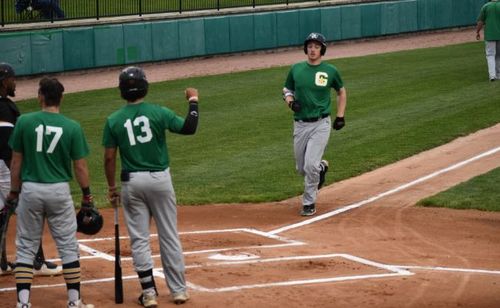 07/27/2022 11:06 PM
-
Carol Stream, Ill. – July 27, 2022 – On a day where the other two Northern League games were rained out the Generals took full advantage sweeping the Giants to put themselves just a half-game back of the Northwest Indiana Oilmen for the three-seed.
They won the first game 16-2 in five innings and the second game 9-4 in seven innings.
Joliet got off to a fast start in the first game and never let up as they scored in every inning and put runners on constantly. It all started with a two-run home run by Brennan Fisher in the first inning. Even with the scoring, the Generals had a good pitching day as well that was led off by starting pitcher Cooper Avery who went three innings and was followed by Cole Bozzi who went two innings. Together they allowed just two runs.
"To make it a five inning game is good for everyone, especially to conserve the bullpen," Avery said.
It was a much different dynamic in the second game as the Giants got on the scoreboard first. However, the Generals were able to answer and it was back and forth all game. A big play that happened in the fifth inning was with Joliet up 5-3, Tom Stoodt threw out a runner from center field that would have made it a one-run game.
"I really wanted to make a play for Will [Jaynes]," Stoodt said. "Will is a really talented pitcher who has always been trying to get better and it was nice to be able to make a play for him."
After that amazing play from Stoodt in center field, Joliet added four more runs in the bottom of the fifth inning to pull away. The rally was started with a Christian Seegers triple followed by a Tom Stoodt double and then it was a Dino Biggers triple.
"Stoodt's defensive play was arguably the play of the game," Manager Joe Silva said. "That was the momentum shifter and we scored right after that."
The Generals look to complete the week strong as they face the Chicago American Giants again on Saturday at the Kroc Center. First pitch is scheduled for noon and the broadcast will be available on Facebook Live.