News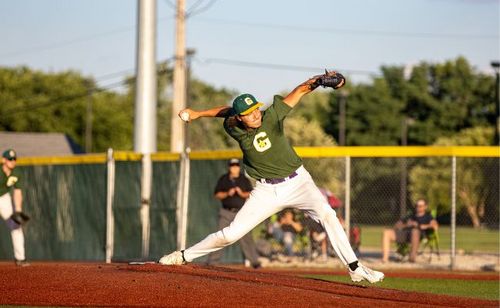 08/02/2022 12:26 AM
-
Carol Stream, Ill. – August 1, 2022 – In a game with major playoff implications the Generals were able to pull away from the Oilmen to move into the third seed in the Northern League playoffs.
They won by a score of 11-8.
With the Generals and the Oilmen you can always expect a battle and that is once again what we saw tonight. It was a lot of scoring for Joliet throughout the whole game and a big part of that was Brennan Fisher and Michael Gould. Fisher had a four RBI day including a big two-RBI double in the third inning. Gould had another huge game having four hits including two doubles and a triple. He also knocked in a season-high five RBIs.
"I was finding good pitches and found myself in good hitters counts early on," Gould said. "I was able to hit the ball hard and put good swings on them."
Along with the high-scoring game, there was some good pitching with Aaron Wojciechowski who started on the mound and went five big innings for Joliet allowing just four earned runs. Even with Joliet holding the slim lead it was Aaron Vertuno who closed the door on Northwest Indiana pitching three magnificent innings allowing no runs or hits including striking out the side in the eighth inning.
"He trusts our guys working behind him," Manager Joe Silva said. "Him and Dino [Biggers] were fantastic tonight. He is a bulldog and goes out there and competes."
This was an important game for the Generals to start the week as they now control their own destiny working into the final week of the regular season.
"We just want to take it day by day and come out and play hard each and every game," Gould said. "We want to come out here and take care of business."
The Generals next matchup is on Wednesday against the Crestwood Panthers in a doubleheader at Lee Pfund Stadium. First pitch is scheduled for 4 p.m. and the broadcast will be available on Facebook Live.