News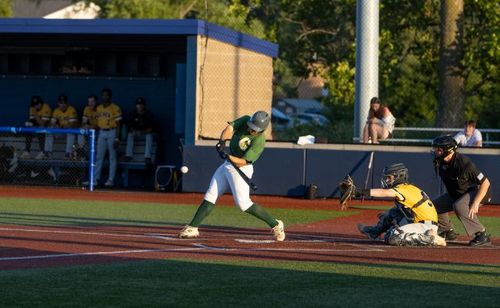 08/06/2022 5:23 PM
-
Chicago, Ill. – August 6, 2022 – Joliet was able to push a couple of runs across late but it wasn't enough as they lost to the Giants in the regular season finale. They will now be the four seed in the Northern League playoffs.
They lost by a score of 3-2 in seven innings.
It wasn't the offensive input Joliet expected but the pitching staff did a great job holding down the Giants most of the game. Alex Vertuno started for Joliet and went a season-high five innings allowing just three runs while striking out six. He was followed by his brother Aaron Vertuno who went one scoreless inning and worked around some trouble on the basepaths.
"They both competed very well today," Manager Joe Silva said. "Alex was able to keep their guys off balance most of the day."
The Generals didn't have many chances with runners on Saturday but they had a big opportunity in the first inning with the bases loaded that ended in a double play. But late in the game in the sixth inning, Joliet strung together some hits. Anthony Stellato got the Generals on the board with a solo home run. That was his first of the year. Following him was Michael Gould who hit his Northern League-leading seventh triple of the season. Then Joliet climbed to within one run on the Dino Biggers RBI groundout.
Even with those two runs in the sixth, Joliet could not scratch across another run against the Giants. However, this game was all about seeding as the Generals already clinched a spot in the playoffs.
"Not really concerned about the result today or worrying too much about the seeding," Silva said. "We got a couple of games under our belt, we have a day off to rest and then we will attack it Monday in the playoff game."
The Generals next game is on Monday in a win-or-go-home game in the semi-final of the Northern League playoffs. They will be taking on the Lake County Corn Dogs at Legacy Fields. First pitch is scheduled for 7 p.m. and the broadcast will be available on Facebook Live.