News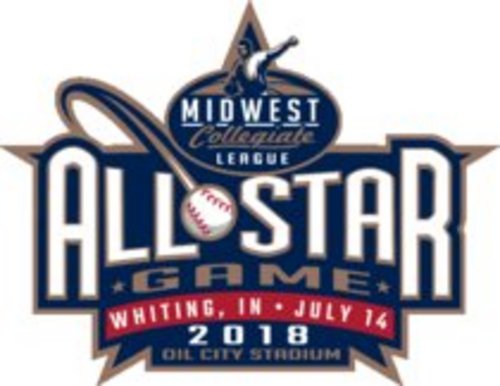 07/07/2018 1:15 PM
-
The Fourth of July is now behind us and that means the Midwest Collegiate League All-Star Game is coming up soon. Today, the league office announced the roster for this year's all-star game on July 14th, which will feature seven Generals.
Two starters and one reliever got the nod for Joliet on the bump. Starter Ryan Czajowski leads the Generals with a 1.58 ERA in 28 ⅓ innings of work and was selected to the roster. Alongside him is Carter Lawler, who is tied for the team lead with two wins this summer and has gone four or more innings in every outing. From the pen, Alex Herbst has been strong all season, leading Joliet by far in appearances with 11 and has 24 strikeouts to just three walks.
Behind the plate, Jack Kraus earned an all-star bid as just one of two catchers selected to the West squad. Kraus has a .328 average to his name and is just one of two Generals to have a triple and a home run.
In the infield, two players on opposite sides were chosen. At second base, Bryce Cross has been a mainstay, leading the team in games played. He also holds a .322 average. On the left side, Ranko Stevanovic earned his spot after some impressive performances as of late. Last night, the SS/3B went 4-6 with four RBIs against the Panthers.
And last but not least, outfielder Jeremiah Lebron was chosen to the MCL All-Star West squad. The University of Illinois player leads the team in multiple offensive categories among qualified hitters. Lebron has the highest average at .351 and leads the team with four home runs.
On July 14th, the Generals, Bobcats and Hounds will play as the MCL West All-Stars. They will take on the MCL East All-Stars consisting of the Oilmen, Panthers and Vikings. The game will take place at the home of Northwest Indiana, Oil City Stadium, and will begin at 7:10pm.