News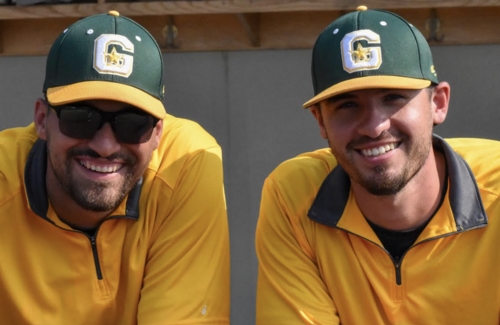 07/20/2023 8:48 AM
-
GRIFFITH, Ind. – The Griffith Generals have announced that manager Peter Romsek has accepted a new job in the baseball industry and will not be able to finish the summer with the Generals.
Romsek, who was an assistant coach at Saint Xavier University, had an 11-25 record as Griffith's skipper. He always emphasized an aggressive but mentally sharp baseball mindset with his players. Although Romsek will be gone by the next time the Generals take the field, the last two weeks have shown signs of significant improvement. Griffith is down but not out in the playoff race, as they sit 4.5 games back of the final postseason slot.
Pitching coach Ryan Jemar will take over managerial duties on an interim basis. He briefly stepped up as manager for a game against the Oilmen on July 3, which happened to be the best game the Generals have played all season. They run-ruled Northwest Indiana 11-1 in seven innings.
Jemar had heartfelt words on Romsek's departure: "I would like to congratulate Pete on his new job at Grand Valley. Pete has been an amazing mentor for myself and helped me grow tremendously in this industry. I wish Pete nothing but the best moving forward!"
The Generals will resume regular season play tonight when they host the Elkhart County Miracle at 7:10 p.m.