News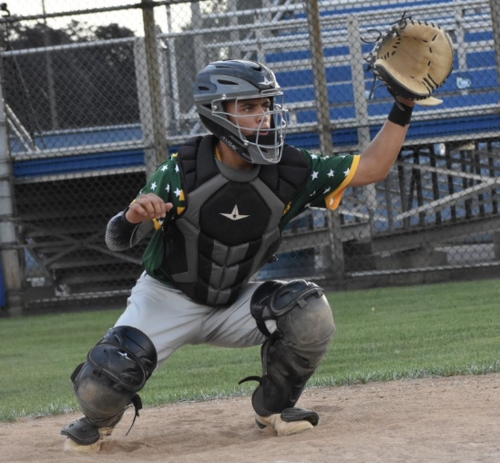 07/26/2023 10:06 PM
-
HIGHLAND, Ind. – The Griffith Generals had a shining debut from their newest catcher Anthony D'Apice in their 8-3 loss to the Panthers. D'Apice went 3-4 and scored a run to lead the Generals offense.
"See the ball and hit it," said Anthony on approaching his first game in a long time. "Wasn't trying to do much. Just trying to get on, play ball, have fun." D'Apice redshirted his previous season at Prairie State Community College due to injury, but he wasted no time reacclimating himself to the game.
The Generals squandered many opportunities on offense, as they stranded several runners in scoring position and never cashed in enough runs to regain their early 1-0 lead. The icing on the cake came in the sixth when Nick Fies thought he hit a home run over the left-field fence, but the ball bounced in front of the wall. Fies' home-run trot stopped at first base, as he failed to hustle for an extra-base hit.
"It felt like it was the free stuff today," interim manager Ryan Jemar said on the loss. "We found ourselves behind in counts. Defense wasn't as clean as I would like. Offensively, we were almost too passive. We'll be back at it again tomorrow."
This loss is a devastating one for the Generals, as they now fall five games behind the Panthers for the final playoff spot. With seven games left, the Generals need to play near-perfect baseball and hope the teams in front of them falter if they want any chance at a playoff berth.
The Generals return to Highland High School to face the Panthers again tomorrow at 7 p.m.