News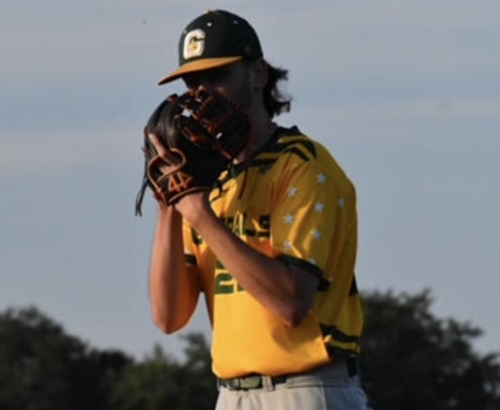 07/27/2023 9:01 PM
-
HIGHLAND, Ind. – The Griffith Generals struggled in every facet of the game this evening against the Indiana Panthers, as the Generals fell 11-0 in seven innings. The result was technically not a run-rule victory for the Panthers, as both sides agreed to play seven innings due to shorthanded pitching staffs and a high heat index.
Like last night, Griffith struggled to push runners across the plate as they stranded seven baserunners, including the bases loaded in the first inning, and stranded Jordan Landkrohn on base after his leadoff triple in the fourth inning. Griffith also struck out nine times against Panther pitching.
Ryan Polly struggled immensely in his start, giving up eight runs in 3.1 innings, including a three-run homer by Brek Baronowski in the third. Polly also hit five batters, which tied his season high in his debut against the Oilmen on June 14.
"We struggled in every aspect tonight," remarked interim manager Ryan Jemar after the game. "Pitching, defense, hitting - we couldn't manufacture runs. But, there's always tomorrow. That's the way to look at it."
While tomorrow may come, the Generals have officially been mathematically eliminated from playoff contention with their loss tonight. To make matters more solemn, Ryan Jemar will be leaving for his new job at Monmouth University this weekend and will be yielding management duties to former Northern League pitcher Connor Spear. Spear will attend the game tomorrow to "learn the ropes" from Jemar. The Generals will send Jemar off tomorrow.
The Generals have a tall test ahead of them as the Oilmen come to town for a two-game series. First pitch for game one is scheduled for tomorrow at 7:10 p.m.