News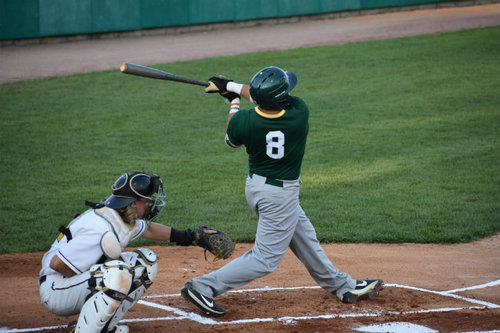 07/26/2018 11:43 AM
-
-By Sam Oppenheim
Wednesday night was not the Joliet Generals night. From the get-go, everything went wrong for the Generals in a 19-6 loss to the Northwest Indiana Oilmen.
In the bottom of the first, Jordan Baker took the mound. What followed was an 11-run first inning for the Oilmen. Baker was knocked out after recording only one out on 29 pitches. The Joliet starter was tagged for seven earned runs and the loss.
"Jordan just didn't have it tonight," said Generals manager Joe Hernandez. "I knew after the seventh pitch."
In relief, Alex Herbst came in to try to stop the bleeding. He struggled as well, giving up ten runs in 2 ⅓ on the hill. Six of those ten runs came in another big inning by NWI, as they put up six in the third.
Offensively, Joliet scored four runs in the second thanks to five consecutive singles to start off the inning. Unfortunately, that was nowhere near enough firepower to keep pace with the Oilmen.
The rocky start cost the Generals in the game, but Hernandez also recognized how Northwest Indiana kept applying the pressure.
"Even if you take those 11 runs away, we still wouldn't have won the game," said Hernandez.
Going forward, Joliet is a tough position if they want to make the playoffs. They are currently 2 ½ back of the Bloomington Bobcats as of today. The Generals play the Bobcats in a doubleheader on Saturday. First, Joliet has back-to-back home games versus the Southland Vikings.
"They know what's at stake," said Hernandez. "We've just got to go inning by inning, pitch by pitch."
Tonight's game against the Vikings will be at Wayne King Field beginning at 5pm. The contest will also be streamed on the Joliet Generals YouTube channel.