News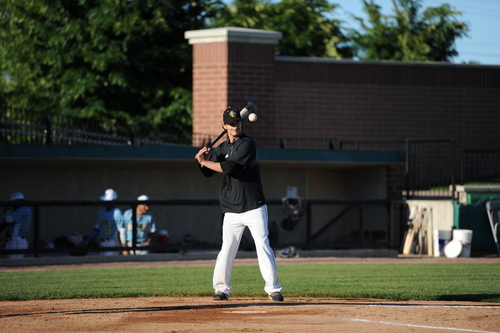 04/12/2019 8:46 AM
-
Joliet, Ill. – April 12, 2019 – The Joliet Generals have a new manager.
Matt Vitulli becomes the second skipper in the history of the Generals after the team's inaugural season in 2018. Vitulli said he's looking forward to the new job.
"I'm excited to get the opportunity to manage the Generals this summer," he said. "I look forward to going to the ballpark each day and working with players to make them better."
Vitulli is in his second season as an assistant coach at Robert Morris University in Chicago. He began coaching immediately after he finished his playing career. The Bartlett, Ill. native played collegiately at Triton College and Robert Morris. But when it comes to the MCL, Vitulli is known for his time with the Northwest Indiana Oilmen as an assistant coach last season. During that season, Vitulli had a glimpse of the manager lifestyle. Former NWI Oilmen manager Adam Enright was transitioning to his new head coaching job at Missouri Valley College, and Vitulli managed the team for a number of games. Vitulli credits Enright for preparing him for the Generals gig.
"[Adam] has shown what it's like to manage on a daily basis,"Vitulli said. "Interacting with players and making decisions in-game is what I've learned from Adam."
For Vitulli, managing Northwest Indiana included the first round of the Midwest Collegiate League playoffs. The Oilmen swept the Vikings 2-0 in that series before sweeping the Hounds in the MCL Championship. Last season, Joliet finished 17-23, and just outside of the playoffs in fifth place. Vitulli wants to win as much as possible, but he realizes that's not the only goal.
"My job is help these players improve day in and day out," Vitulli said. "Winning comes after development."
Vitulli and the Generals begin play on May 28 at Southland. For more information on the team, visit jolietgenerals.com and follow us on Twitter @JolietGenerals.