News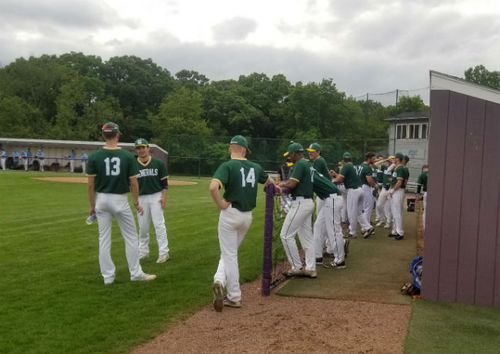 06/01/2019 3:46 PM
-
-By Sam Oppenheim
Following a 24-1 loss to the DuPage County Hounds, the Joliet Generals needed to bounce back. They responded, beating the Bloomington Bobcats 8-6 thanks to seven runs in the first three innings on Friday night.
Right out the gate, Bryant Diel singled and the next batter, Danny Borgstrom, tripled to bring him in. An RBI ground out by Connor Pasko made it 2-0 after the top of the first. Bloomington did manage to push one across in the bottom of the frame.
However, the Generals continued to thrive on offense. Daniel Fierro walked in the second and later came around to score thanks to a wild pitch from Bobcats starter Jack Gilmore. Gilmore lasted 2 2/3 innings and was knocked out as all nine Joliet batters came to the plate. The crushing blow came after Borgstrom and Pasko reached base to start the third. Two batters later, Fierro hit a three-run home run. One more run scored in the inning for the Generals.
On the mound, Jake Ostrowski held strong, giving up three earned runs in five innings of work. In relief, Ben Lyman gave up one earned run over the final four innings. Bloomington did put up a fight towards the middle and later innings, scoring five runs from the bottom of the third on. Alas, it was not enough to beat Joliet.
The final score - Generals 8, Bobcats 6
With the win, the Generals move to 1-1 with the weekend off until Monday. Joliet takes on the Crestwood Panthers at 1 PM at Wayne King Field. The game will be broadcasted on the Joliet Generals Facebook Page.