News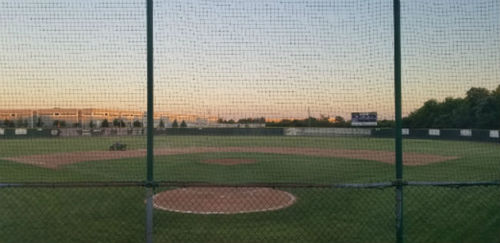 06/01/2018 9:13 PM
-
-By Sam Oppenheim
Through three games, it has been an offensive rollercoaster for the Generals.
In the season opener versus the DuPage Hounds, Joliet scored 11 runs, which was not enough for victory. DuPage won that game 15-11. Yesterday, the Generals fell flat in a 3-0 loss to Bloomington. Today was a different story.
In the third inning, Joliet let Crestwood make the mistakes. With the bases loaded, Crestwood pitcher Dan Cryan walked Jeremiah Lebron to give the Generals a 1-0 lead. On the next play, Ty Woynerowski hit a double-play tailored ball that Panthers shortstop Michael Ruffolo muffed. Jack Kraus and Bryce Cross followed Woynerowski with two singles of their own. At the end of the third, Joliet had put up six runs. Jeremiah Lebron knows why the scoring outburst happened.
"We had better approaches at the plate and our mindset was different," said Lebron. "Instead of trying mash balls into the gaps, we were thinking of taking balls to the opposite field."
In the fifth, Lebron launched a 400-foot bomb to straightaway centerfield.
"I talked to my dad in between innings and he just told me to relax and do what I do," said Lebron.
But his night was not done. Lebron tallied two more singles, giving him a stat line of 3-4 with a home run and two walks.
On the mound, Ryan Czajkowski was nothing but solid. The starter threw six innings of three-hit ball, giving up only one run.
"He was mixing it up very well," said manager Joe Hernandez. "Fastball, slider, curve and a little bit of changeup as well to keep them off balance."
Overall, Hernandez is excited to get that first win under their belt and use it as momentum moving forward.
"This is the first game of our three game homestand and everybody left feeling really good, ready to get back at it tomorrow."