News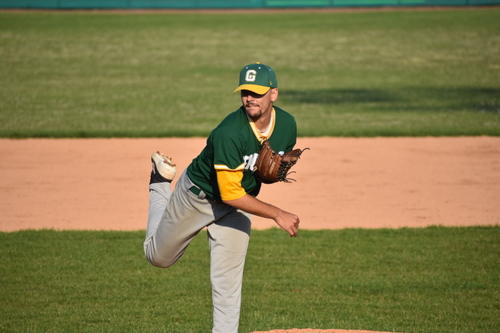 07/24/2019 11:43 PM
-
-By Sam Oppenheim
Joliet, Ill. - July 24, 2019 - Tonight's game was a swing and a miss for the Joliet Generals.
The Generals registered 18 strikeouts at the plate in an 11-2 loss to the Northwest Indiana Oilmen.
"Jordan Petty did a very good job of keeping us unbalanced," Generals manager Matt Vitulli said. "
After a rocky 33-pitch first inning, Oilmen starter Jordan Petty settled in, striking out 11 Joliet batters. Petty allowed a run in the first and sixth in six innings on the bump. In relief, Max Franklin finished the last three innings for the save, surrendering two hits with seven strikeouts.
Meanwhile, Generals starter Jordan Baker (McKendree University / South Holland, Ill.) lasted only two innings, giving up two runs in the first and three in the second. He was knocked out in the third without recording an out, and charged with four more earned runs.
Following Baker, Seth Quick (Triton College / Lombard, Ill.) was splendid in relief, throwing four innings of scoreless ball. He struck out three with zero walks.
"Without a doubt, Quick is the glue guy of our bullpen," Vitulli said.
Overall, Quick was one of the few bright spots in the game, as the Generals managed only five hits. Connor Olson (Elgin CC / Wheaton, Ill.) reached base in every at-bat, with two hit by pitches, a walk and a single.
"I'm looking forward to our bats coming alive," Vitulli said. "Usually, we bounce back after a loss, so I expect our bats to perform against a tough Hounds team."
Joliet takes on DuPage tomorrow night at Wayne King Field. First pitch is at 5 p.m. and the game will be broadcasted on the Joliet Generals Broadcasting Network.