News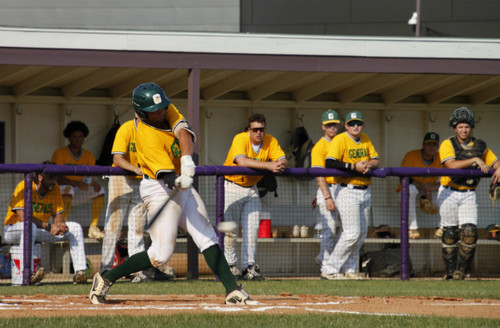 08/03/2019 7:34 PM
-
-By Sam Oppenheim
Joliet, Ill. - August 3, 2019 - As the Midwest Collegiate League regular season wraps up, the Joliet Generals are on a downward trend. This afternoon, the Generals dropped their penultimate game of the summer to the Bloomington Bobcats, 12-2 in eight innings. That makes four straight losses for Joliet.
Jake Ostrowski (Joliet JC / Lockport, Ill.) got the ball for Joliet for the first time since his July 22 win against the Crestwood Panthers. However, this outing went differently. Ostrowski gave up a pair of runs in the first and second. Then, the Bobcats tagged him for seven runs in the third. Ostrowski exited with nine runs given up, all of which were earned. It was the most runs he had allowed this season. Ostrowski also tied his season-low for innings pitched.
To make matters worse, the Generals offense was few and far between today. Joliet only had two hits in this game, courtesy of Rocco Pascente (College of DuPage / Plainfield, Ill.) and Ethan Petric (Joliet JC / Elwood, Ill.)
The only runs for the Generals came in the sixth. With one out, Pascente walked. Bryant Diel (Triton College / South Elgin, Ill.) hit a ball to the outfield that was dropped by the Bloomington center fielder. Pascente made it to third on the play. He scored a wild pitch before Diel came around on a Petric ground out.
After Ostrowski was lifted, Joliet lefty Johnluca Moschetto (Carthage College / LaGrange Highlands, Ill.) came in for the next four innings. He pitched well, and gave up two hits and two unearned runs.
The game was called in the eighth inning with the slaughter rule in effect.
The Generals have one final game of the 2019 summer slate. Joliet hosts the Southland Vikings tomorrow afternoon.
"I'm looking for us to compete and play for pride," Generals manager Matt Vitulli said. "Tomorrow, we got to give it our all."
First pitch is at 1 p.m. from Wayne King Field and the game will be broadcasted on the Joliet Generals Broadcasting Network.