News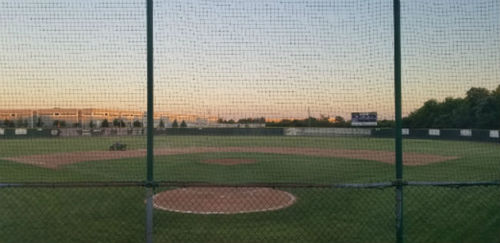 06/06/2018 7:43 PM
-
-By Sam Oppenheim
On the heels of a walk-off loss against the Southland Vikings, the Joliet Generals needed to bounce back. That bounce back involved solid play in all aspects of baseball.
"Today's focus was on playing solid defense," said Hernandez. "We had no errors in this game."
That strong defensive showing helped limit a potent Bobcats offense and played a big part in the Generals 6-2 victory. Centerfielder Joe Scaffidi attested to the importance of his team's performance in the field.
"We had a clean game defensively and that's something we can use moving forward," said Scaffidi.
At the plate, Scaffidi had another impressive day. He went 2-3 with a walk and scored three of the Generals' six runs.
"I was trying to get some good pitches to hit and work the count," said Scaffidi. "Once I got on base I was trying to get in score position and steal some bases."
That aggressive base running seemed to pay off in today's game. Joliet had four stolen bases in the game, and Scaffidi had two of those.
"Coach Hernandez is teaching us when's the right time and what's the right way to steal," said Scaffidi.
On the mound, Carter Lawler threw five strong innings, giving up two runs and striking out five. In relief, Alex Herbst went the rest of the way, giving up three hits in four innings of work.
"[Carter] has not thrown a lot lately, but he had most of his pitches working tonight," said Hernandez."[Alex] had a solid effort in relief throwing strikes and hitting his spots."
Strong performances in all aspects contributed to the formula of success today for the Generals. That formula is something Hernandez hopes his players can take on the road, as they have yet to win outside of Wayne King Field.
"We like to play to here and feel comfortable here," said Hernandez. "On the road, we just have to focus up a little bit more."
Next up for Joliet is a matchup tomorrow at the Crestwood Panthers. Last Friday, the Generals put up 13 runs in a victory over the Panthers. Tomorrow's game is set to get underway at 5 p.m.