News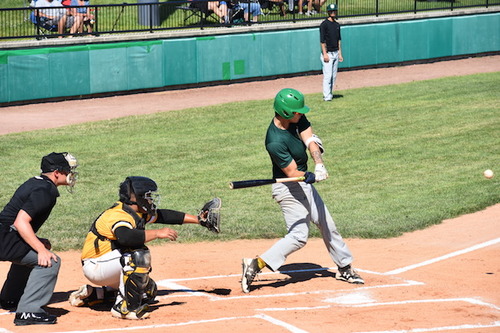 07/17/2020 10:05 PM
-
Dyer, Ind. — July 17, 2020 — A long line-drive home run off the bat of first baseman Tommy Benson (Wabash Valley CC / Crown Point, Ind.) proved not enough for the Generals as Joliet fell 5-3 to the DuPage County Hounds (9-3) at Central Park in Dyer, Ind. on Friday afternoon.
Benson's seventh-inning two-run home run was the first ball sent over the outfield wall by any General hitter all season long and pulled Joliet withing two runs. Despite out-hitting the Hounds 11-7, the Generals were not able to bring across any runs following Benson's round-tripper.
At the plate, the Generals were led by Alec Gonzalez (2-4, 2B)(Tennessee / Flossmoor, Ill.) and Thomas Schroeder (2-4, 2B) (Triton College / St. Charles, Ill.) in addition to Benson's stellar day at the plate (3-5, HR, 3RBI).
Chandler Kerr (Concordia-Chicago / Lockport, Ill.) put up a solid outing on the mound in four relief innings for the Generals, allowing three hits and no runs.
Joliet starter Nick Hamilton (Carthage / Munster, Ind.) earned the loss in his five-inning outing. DuPage County's Ryan Louck (Maryville/Plainfield, Ill.) earned the win with Johnluca Moschetto (Benedictine University-Mesa/LaGrange, Ill.) closing the game out for a save.
The Generals (2-8) will look to get back to winning ways on Saturday afternoon as the team hosts the Crestwood Panthers (4-8) at Central Park in Dyer, Ind. at 1 p.m.