News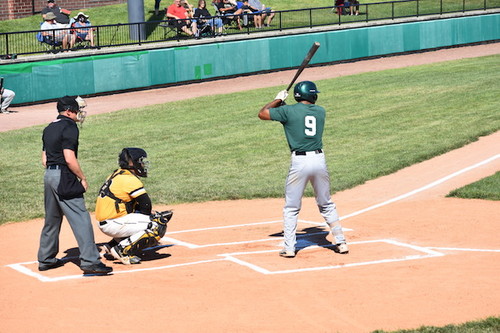 07/18/2020 12:03 PM
-
Dyer, Ind. -- July 18, 2020 -- Yet another late-inning home run from a Joliet General first baseman was not enough for the Generals to earn a victory, this time falling to the Crestwood Panthers 5-2 at Central Park in Dyer, Ind. on Saturday afternoon.
Eddie Lovell's (Belmont / Orland Park, Ill.) sixth-inning home run pulled Joliet within three of Crestwood (5-8), but, similar to Friday's loss, the Generals (2-9) could not push any more across home plate in the late innings.
The Generals were led at the plate by two-hit days from Ben Jung (Wisconsin Oshkosh/ Downers Grove, Ill), Amir Wright (Saint Leo / Griffith, Ind.) and Lovell.
Joliet received two strong outings on the mound from starter Jordan Petty (Trinity Christian / Dyer, Ind.) and reliever Seth Quick (Triton College / Lombard, Ill.). Petty, who suffered the loss, allowed three earned runs in five innings of work, striking out nine and giving up four hits. Quick threw four innings, striking out four Panthers and walking none.
Jacob Young (Fairmont State / Lisle, Ill) earned the win for Crestwood in a game with Andrew Farbak (Purdue University NW / New Lenox, Ill.) earning the save.
The Generals will be back in action at Oil City Stadium on Sunday as they take on the NWI OIlmen (9-4) at 4:10 p.m. in Whiting, Ind. Brandon Vickrey and Andrew Fish will have the call on the NWI Oilmen Broadcasting Network.