News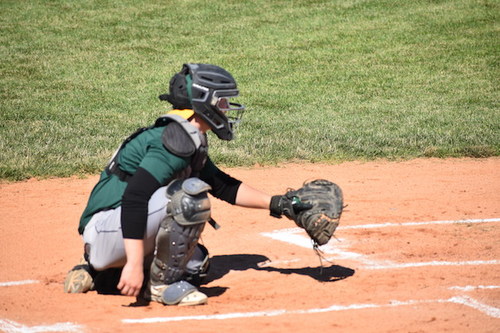 07/27/2020 9:34 PM
-
Hammond, Ind. — July 17, 2020 — For the second consecutive matchup with the Southland Vikings, the Joliet Generals commanded a three-run lead heading into the bottom of the ninth inning at Dowling Park in Hammond, Ind.
Much like last Thursday's 4-3 loss to the Vikings, the Generals gave up their three-run cushion in that ninth inning, this time, each of the three Viking runs came with two outs.
Generals reliever Jacob Newman (Rutgers / Glenview, Ill.) began the ninth by striking out two Vikings hitters in a row. Then, disaster struck.
Six straight walks and a slew of wild pitches enabled the Vikings to tie the game at seven and brought the game to extra innings for the first time in any Midwest Collegiate League game in 2020.
After Joliet struck for one, thanks to a runner planted at second base as part of new MCL extra-inning rules, and stranded the bases loaded in the top of the tenth, more chaos ensued in the Vikings half of the inning.
Stephen Insley (Moraine Valley/Evergreen Park, Ill.), who was placed at second base to begin the inning, advanced to third on a wild pitch. On an ensuing wild pitch, Insley attempted to score. That attempt was denied on a swift play from General catcher Bryan Fox (Roosevelt / Homer Glen, Ill.).
"(It was a) spiked fastball, I just tried to get my glove on it," Fox said. "I got enough on it to slow it down a little bit and I was able to turn around, find it and flip it back."
A single and a double later, the game was tied with a runner on third. Two pitches later, Dane Thomas (Wright State/Chicago, Ill.), the runner on third, scored on a walk-off wild pitch to seal a 9-8 victory for the Vikings.
Despite the tough loss, Fox remained optimistic with Joliet's performance
"(We played a) pretty good game," Fox said. "We hit the ball well, scored a good amount of runs that I thought could win it. We need to throw more strikes, but I thought we played a really good game. (Our) defense was good, key hits were there when we needed it."
Fox also enjoyed a solid day at the plate, going 1-3 with an RBI and a walk.
"I am starting to feel really good at the plate now," Fox said. "I'm getting some tweaks in my swing back to where I was before quarantine and everything. I'm starting to feel really good at the plate."
Fox consistently drew full counts on Monday night. The catcher pointed to his approach for his solid day in the batter's box.
"The walks are big for me, knowing I am seeing the ball well, seeing the ball out of the hand well, tracking the ball, not swinging at bad pitches and trying to hit good pitches," Fox said. "Even though I am not necessarily barreling (the ball) every time, I am swinging at good pitches and laying off bad ones."
General shortstop turned reliever Alec Gonzalez (Tennessee / Flossmoor, Ill.) was credited with the loss. Dan Trudeau (Illinois Wesleyan/ Mokena, Ill.) earned the win for the Vikings.
Joliet has a quick turnaround as they welcome the Northwest Indiana Oilmen on Tuesday at Howie Minas Field in Midlothian, Ill. for a 1 p.m. start. Andrew Fish and Alex Coil will have the call on the Northwest Indiana Oilmen Broadcasting Network which can be found on Facebook Live.