News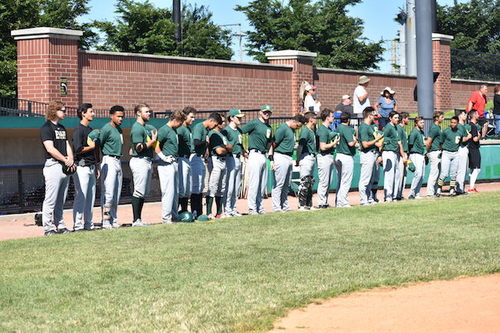 08/01/2020 4:11 PM
-
Midlothian, Ill. — August 1, 2020 — Despite claiming a first-inning lead, the Joliet Generals were held to two runs in a six-run loss to the DuPage County Hounds as Howie Minas Field in Midlothian, Ill. on Saturday afternoon.
A two-out RBI single off the bat of Alec Gonzalez (Tennessee / Flossmoor, Ill.) gave the Generals (4-19) the lead in the first, driving in Ben Jung (Wisconsin Oshkosh / DownersGrove, Ill.). The Hounds quickly struck back with one of their own in the second and added runs in the third and fourth to take a 3-1 lead.
Joliet, who was led by a 2-4 day from Gonzalez at the plate, continues to get off to hot starts by scoring in the team's first at-bats.
"Our approach (from batting practice to the game) is to just stay the same," manager Matt Vitulli said. "Our bats have been working this past week, two weeks. One through nine, our approach has stayed the same with very good at-bats."
The Generals struck back with a run in the fifth, but the Hounds (17-7) scored three in the seventh and never looked back. Joliet starter Noah Mathias (Roosevelt / LaPorte, Ind.) threw five-plus innings, allowing one earned run and striking out five batters. Mathias was credited with the loss.
"(Mathias) did a very good job," Vitulli said. "If we limit some mistakes, maybe his pitch count is a little lower and we can get him out there for another inning. He went out there and did what he needed to do. He did a very good job."
DuPage County starter Ryan Louck (Maryville / Plainfield, Ill.) earned the win with reliever Malik Binns (Waubonsee CC / Bolingbrook, Ill.) earning the four-inning save.
The Generals look for win number one in the month of August as they take on the MCL Minutemen at Howie Minas Field in Midlothian, Ill at 5 p.m. Joliet will be the road team on the scoreboard as Ryan Zimmerman and Alex Coil have the call on the MCL Minutemen Broadcasting Network.